Despite all the public concern over the affordable housing crisis, and an alphabet soup of ballot and bond measures in recent years intended to address it, San Francisco has achieved limited concrete results.
In September, the San Francisco Planning Department updated its "development pipeline", which showed more than 2,000 individual development projects with some 73,502 new units listed. But only 14,346 of them – less than 20 percent – were designated as "affordable housing." And the biggest projects are all multi-phase that will take years to complete, with some projects still lacking permits.
While some blame the housing shortfall on red tape from city bureaucrats, or on permits and high fees, or on alleged obstruction by progressive leaders and Nimbys, in fact more than 30,000 approved homes have yet to start construction due to a lack of financing and related reasons.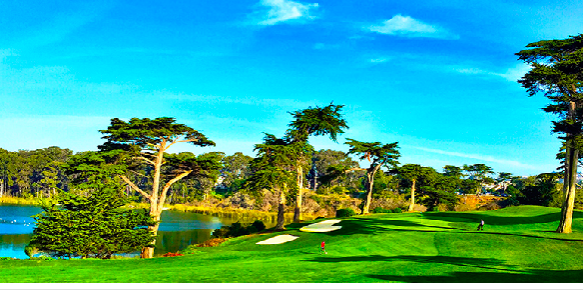 In a city as wealthy as San Francisco, why should financing for housing construction remain an obstacle? This city is marinated in money. The for-profit housing industry and the free market have failed miserably in the Bay Area, as has the solution of requiring affordable housing set-asides, typically 20 to 25 percent per project. That amount has been too meager to provide adequate housing for a wide range of incomes.
So what's the alternative?
Pretty much all parties, from the pro-market urban policy institute SPUR to the developers themselves to the progressives on the Board of Supervisors, agree that the astronomical cost of land is a key driving factor in unaffordability. The San Francisco Chronicle reports that land costs contribute over 20% of the $714,000 price tag for building each new unit. So it makes sense to deploy any available publicly-owned land for housing development. Accordingly, the city has made an inventory of public lands that can be utilized for this purpose.
The recently passed Proposition E, which authorizes affordable housing, including teacher's housing, to be built on public land, was an encouraging though flawed step (unfortunately, Mayor London Breed and the Board of Supervisors fought over its final form, which resulted in a watered-down version that even SPUR called "a missed opportunity").
In November 2015, 74 percent of San Francisco voters passed Proposition K, which was supposed to expand the allowable uses of surplus property to include construction of affordable housing. In 2014, California Assembly Bill 2135, sponsored by San Francisco Assemblyman Phil Ting, was supposed to help increase the supply of affordable housing by granting these projects first priority for surplus land held by local governments.
Before that, in 2002, the Board of Supervisors passed the Surplus Properties Ordinance that required surplus city properties to be used for affordable housing. Teacher housing in a vacant school at the Francis Scott Key Annex, which everyone agrees is a good idea, nevertheless has been ten years in the making.
So the lack of concrete results should be a wake-up call for affordable housing advocates. More boldness and outside-the-box thinking are direly needed. Towards that end, here is my first suggestion:
Several enormous parcels of public land have been overlooked in compiling the inventory for possible housing sites. I'm thinking about the five public golf courses in San Francisco.
The other day I was walking around Lake Merced, which is situated around the public golf course in Harding Park. I estimate there were no more than 150 golfers (most of them white males, with a few Asian males and an occasional woman) spread over this facility's 163 acres. So that's about one golfer per acre, on average. And their use is limited to daylight hours. In a city in which renters are doubling and tripling up, where people are living and going to work out of their cars, where children are homeless, we are allocating one acre of land for every golfer? Are you kidding me?
When I look at this vast acreage, I can envision three-story, multi-unit buildings with 25 units per acre, which would result in about 3,500 units of new affordable housing. If each unit housed three people on average, that's homes for around 10,000 people. With the right design, a public park could be included on the grounds, instead of the currently closed-off property from which pedestrians who cannot afford to pay the $68 green fees get ejected. So the actual loss of open space would be minimal, and it would be made available to everyone, instead of an elite few.
San Francisco's public golf courses monopolize a lot of underutilized land – about 500 acres, or 1.5 percent of the city's total landmass — for use by a very small number of people, from a very narrow demographic, for a small number of daytime hours. If the course at Lake Merced were developed for nonprofit, 100 percent affordable housing and a public park, there would still be four public courses left.
Given the severity of this housing and homelessness crisis, can we really afford to veto any site that could provide affordable housing for 10,000 people?
The post OPINION: Golf courses or affordable housing? appeared first on 48 hills.
This content was originally published here.